Rolls-Royce will almost double the size of its Raynesway site in Derby to increase production of nuclear power plants for submarines.
The expansion will create an estimated 1,170 skilled roles within Rolls-Royce, in manufacturing, engineering and other roles, and add over 100,000 square metres of workspace.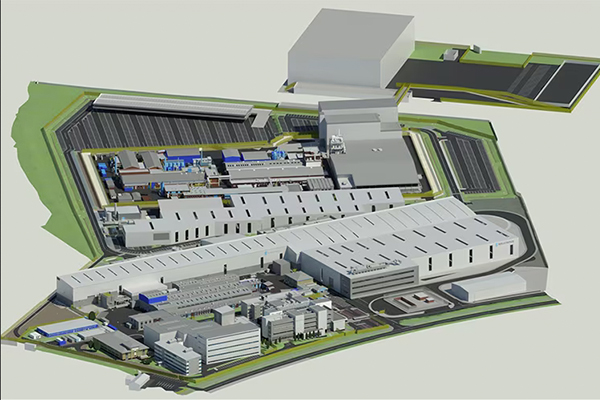 Rolls-Royce says the development is needed to meet growing demand from the Royal Navy and the Australian submarine programme, and will be funded by the UK Ministry of Defence.
"This is a truly exciting time for our business, with work secured that will see us support UK and Australian submarines well into the second half of this century," said Steve Carlier, president of Rolls-Royce's submarines business. "It will see thousands of jobs created across the UK supply chain, many of which here in Derby, and we're proud to be playing our part in this international endeavour."
Rolls-Royce currently employs more than 4,000 people in its submarines business, to design, manufacture and support the pressurised water reactors which power every boat in the Royal Navy's submarine fleet.
To ensure a pipeline of talent into the business, Rolls-Royce last year opened the Nuclear Skills Academy in Derby to provide 200 apprenticeships a year for at least the next decade. The Academy was developed in partnership with organisations including the Nuclear AMRC, University of Derby and National College for Nuclear, with funding from the Ministry of Defence and Innovate UK.
"The expansion at Raynesway is great news for Derby and for the UK's nuclear supply chain, creating hundreds of highly-skilled engineering jobs as well as new opportunities for nuclear-ready manufacturers," commented Andrew Storer, CEO of the Nuclear AMRC. "To meet the demands of the nuclear submarine programme at the same time as we build new power stations to meet our national targets for decarbonisation and energy security, we need investment like this to expand the capacity and capabilities of the UK nuclear supply chain.
"The Nuclear AMRC has an important role in supporting our member Rolls-Royce and the wider supply chain. After playing a lead role in the collaboration to create the Nuclear Skills Academy last year, our team at the new Nuclear AMRC Midlands facility are already working with Rolls-Royce to support the submarines programme through manufacturing innovation, supply chain development and further skills initiatives."
Rolls-Royce is currently supporting the UK's Astute and Dreadnought submarine programmes through the delivery of reactor plant and associated components, and will also provide plants for Australia's first nuclear submarine fleet as part of the tri-lateral agreement between Australia, the UK and US announced in March.