When he's not helping manufacturers get Fit For Nuclear as lead industrial advisor, Kevin Shepherd helps athletes improve their performance as a registered athletics coach. We asked him to talk about business and personal fitness, and the need to support staff wellbeing.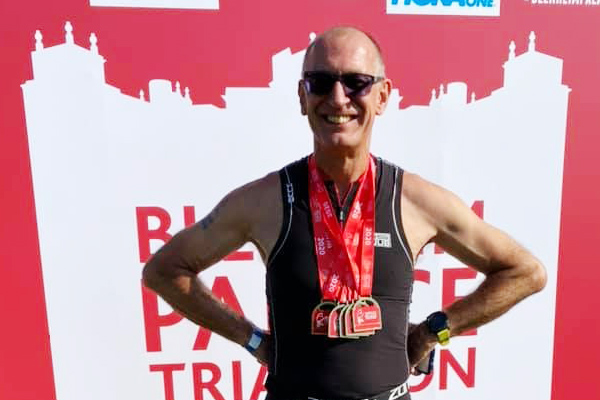 I have worked for the Nuclear AMRC for three years as an industrial advisor working with the UK supply chain, delivering the Fit For Nuclear and Fit 4 Offshore Renewables programmes to help UK businesses win new work.
As a team, we cover all of England, Scotland and Wales, and my area stretches from Oxford across the northern home counties to the east coast. I currently work with around 60 businesses of varying types, helping them with their long-term strategic plans and continuous improvement.
Although the nuclear sector often seems to be about jam tomorrow, tomorrow is coming very quickly now. Hinkley Point C progresses well, Sizewell C seems positive, and there are great opportunities with SMRs, decommissioning and fusion. Nuclear was a highlight in the energy white paper at the end of 2020, and confidence is starting to grow with other potential large national projects.
I am now seeing my businesses win work in the nuclear supply chain, including many which were not previously active in this difficult sector. I am proud to be part of their journey.
In March last year, like most other companies, the Nuclear AMRC went to remote working. Although some of our essential workers have returned to the centre, most of us have not returned for over a year now. Staff wellbeing has become more of a focus as working from home has brought its own challenges. It has become essential to figure out some initiatives to keep staff motivated and, most importantly, looking after their physical and mental wellbeing.
I was asked if I could offer my assistance to my colleagues. I am a qualified and active registered UK Athletics coach, working with many local running athletes in Milton Keynes to help them with middle and long distance running.
The skills required to be a running coach are very similar to those needed to be an industrial advisor. I need to mentor and bring out the best in people – measuring current performance, agreeing goals, and setting out the plan to help people achieve their ambitions.
Using these skills, we introduced a Friday lunchtime video meet stretching session at the Nuclear AMRC. With colleagues not getting out due to lockdown, they are not getting their baseload of exercise.
We go through my run warm-up stretches, which focus on legs, hips, glutes and shoulders – all of the areas that suffer with sitting too much. We spend 30 minutes stretching and having some social fun. It's a great way to end the week.