The pressures of the past year have highlighted the importance of staff wellbeing for all organisations. Dr Emma Kelly, strategy director at the Nuclear AMRC, explains how the centre has prioritised flexibility, safety and emotional wellness.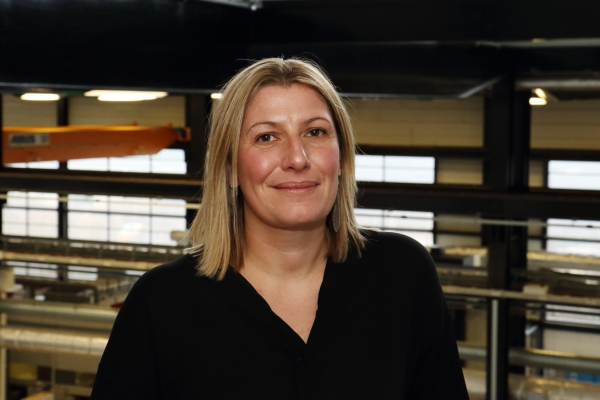 The events of the past 12 months have laid bare how important it is for us to look out for our work colleagues, friends, family and ourselves. From both societal and workplace perspectives, there has been a positive shift in perceptions towards our wellbeing in its truest sense.
Staff wellbeing has always been core to my values. Prior to joining the Nuclear AMRC, I was one of a few registered mental health first aiders at my previous organisation. When it became apparent that the University of Sheffield's advanced manufacturing centres were together planning to start a health and wellbeing forum in the summer of 2019, it was a no-brainer that I would get involved as a wellbeing champion.
As a member of the Nuclear AMRC executive, I championed the inception of a fully inclusive wellbeing strategy. Being part of the University of Sheffield has given Nuclear AMRC staff access to numerous wellbeing initiatives, with a focus on health, fitness, mindfulness and sports clubs.
Despite the extensive nature of the activities on offer, these can often be seen as simply text or links on a website. The health and wellbeing forum has enabled a more personal approach, ensuring that staff are aware of the current wellbeing initiatives, but also engaged in identifying future offerings and having their say, knowing that the wellbeing champions will bring opportunities to the forum.
Over the past 12 months, the Nuclear AMRC executive have recognised the increasing pressures which come with working from home, and the need to safely run a skeleton crew in the factory to meet contract delivery. We all know how important it is to have a work-life balance, and for me there are three core areas where wellbeing has been championed.
Flexibility. The move to home working has been a step change for most of us. We've learnt new terminology like "I'm just zooming!" and let people into our homes, albeit through a small computer window. To support the transition, there has been increased use of online whiteboards to replicate being in a meeting room with colleagues and maintain a collaborative approach. We have championed flexible working to support those juggling home and work commitments.
Safety. Health and safety has been and continues to be at the fore of everything we do – even more so as we made sure that working arrangements in both the offices and workshops were Covid-compliant to ensure staff, visitors and contractors are safe. While health and safety is everyone's responsibility, our attitude has been very much to lead by example. We run an open forum where all staff are encouraged to raise concerns and examples of best practice, whether this be related to mental health or physical safety in the workplace. The openness of colleagues means we are considerate of each other in both words and actions.
Emotional wellness. We are a team at the Nuclear AMRC, and this couldn't be more evident in the activities which have been organised. To name but a few, there is a weekly stretching zoom on a Friday to help get us geared up for the weekend, a cycling community on Strava putting amateurs and professionals alike through their paces, a regular team quiz with our CEO acting as quizmaster, and regular coffee morning slots for colleagues to catch up.
As we progress through the government's roadmap for lifting lockdown, one thing is for sure – at the Nuclear AMRC, we will do so from a position of strength and respect for one another's wellbeing.