EDF Energy has announced another two preferred bidder contracts for major work packages at the proposed new Hinkley Point C reactor.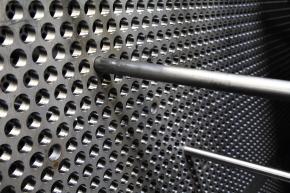 Rolls-Royce is set to supply heat exchangers to be used at Hinkley Point C in a contract worth over £25 million.
The Nuclear AMRC has worked with Rolls-Royce to significantly reduce the time and cost of manufacturing complex heat exchanger sub-assemblies as part of the Civil Nuclear Sharing in Growth programme, with support from the Regional Growth Fund.
And a partnership between Rolls-Royce and Nuvia has been selected as the preferred bidder for a contract worth over £75 million to design, procure, install and commission two systems for the treatment and waste processing of reactor coolant at Hinkley Point C.
Jonathan Brown, president for new build and nuclear projects at Rolls-Royce said: "We are delighted to be selected by EDF Energy for these important contracts. Rolls-Royce is committed to delivering a high value added design, manufacturing and systems capability for the UK new build programme."
The announcement was welcomed by Mike Tynan, chief executive of the Nuclear AMRC: "This is excellent news for Rolls-Royce, one of our principal industrial partners, and also for the many UK manufacturers in its supply chain. We have worked closely with Rolls-Royce to develop innovative advanced manufacturing solutions for nuclear systems including heat exchangers, and we will continue to support the company and its suppliers to make sure that UK manufacturers can secure the maximum value from investment in nuclear new build."
The Nuclear AMRC is part of the High Value Manufacturing Catapult, the national network of R&D centres supported by Innovate UK, for which Rolls-Royce is a key industrial partner.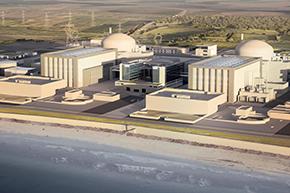 In July, EDF announced preferred bidders for Hinkley Point C contracts worth over £1.5 billion. EDF now estimates that more than 60 per cent of the construction cost for Hinkley Point C will be placed with UK firms. Any contract signings are subject to a final investment decision.
Vincent de Rivaz, EDF Energy chief executive, said: "Hinkley Point C offers the UK a tremendous opportunity to boost employment and skills in the crucial manufacturing and construction sectors, as well as leading the revitalisation of the new nuclear programme.
"Together with suppliers and our partners we have created a supply chain ready to build Hinkley Point C, which will help the UK meet its future need for reliable low carbon electricity."
The announcement came days after the UK government confirmed a £2 billion financing guarantee for Hinkley Point C, which de Rivaz called a clear sign of the government's commitment to Hinkley Point C.
"The government's determination to bring about a renewal of infrastructure and to attract inward investment to the UK are demonstrated by this good news," de Rivaz said. "It is further progress towards a final investment decision on a project which will provide reliable, affordable low carbon electricity for decades. We welcome the government's support for the industrial participation by EDF and its Chinese partners."
To find out more about supplying the Hinkley Point C project: