The Nuclear AMRC has joined a new framework agreement to provide manufacturing support to UKAEA's Spherical Tokamak for Energy Production (STEP) programme.
The centre is one of five lead organisations joining the £3.5 million manufacturing support services framework agreement, part of UKAEA's plans to deliver the first prototype fusion energy plant in the UK. Each will work with a number of collaborators from industry, academia and research organisations.
The Nuclear AMRC will be supported by international engineering group Jacobs, specialist pressure vessel manufacturer Vessco Engineering, the Science and Technology Facilities Council (STFC), as well as three other centres within the High Value Manufacturing Catapult – the Advanced Forming Research Centre (AFRC) at the University of Strathclyde, the University of Sheffield Advanced Manufacturing Research Centre (AMRC), and the Coventry-based Manufacturing Technology Centre (MTC).
"We are delighted to be leading an exceptional group of leading companies and research organisations, to help de-risk the manufacturing and deployment of advanced fusion technologies," said Jay Shaw, Nuclear AMRC programme director.
"We have drawn on our industrial network from along the nuclear supply chain and our research partners to bring together a consortium which can cover the biggest manufacturing challenges on the road to commercial fusion power. Together, we can apply our innovation and expertise in areas such as advanced joining, near-net shape production and inspection, to help produce prototype components ranging from high-integrity pressure vessels to immensely powerful magnets."
The other lead organisations on the manufacturing support services framework are Ansaldo, Doosan Babcock, Frazer-Nash Consultancy and Rolls-Royce. The agreements run until March 2024.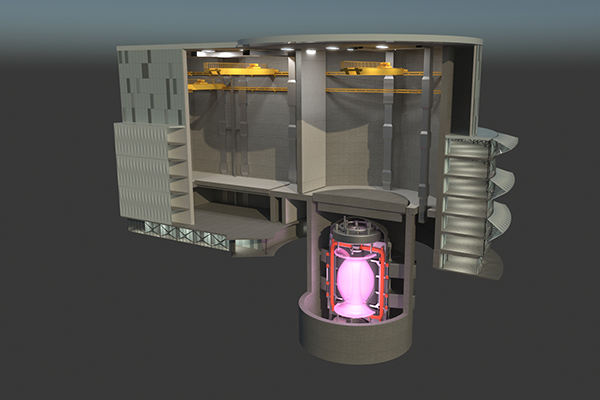 UKAEA has also signed a £4 million, four-year engineering embedded resource framework agreement with seven companies – Assystem, Atkins, IDOM, Morsons, Nuvia, EASL and Norton Straw Consultants – covering fusion research, powerplant design, robotics, modelling, materials, and other specialist technology areas.
The frameworks will allow companies to embed their own specialists in project roles or add experience and expertise to UKAEA research into the development of fusion energy.
"Signing these two major framework agreements in the run-up to Christmas is a big boost for UKAEA and our partners," said Paula Barham, UKAEA head of procurement. "Joining forces with such world-class organisations brings exciting opportunities for us to team up with a wide range of experts, with this type of collaboration vital to UKAEA succeeding and positioning the UK as a leader in sustainable fusion energy."
Gary Stables, engineering contract project manager at UKAEA, added: "This is another example of how UKAEA works closely with its industrial partners to access resources as well as help develop the UK manufacturing supply chain in the push towards our goal of delivering fusion energy, which has huge potential as a low-carbon energy source."
STEP is a UKAEA programme that will demonstrate the ability to generate net electricity from fusion through its prototype power plant. It will also determine how the plant will be maintained through its operational life, and demonstrate its potential to recycle its fuel. Five sites have been shortlisted across the UK, with a decision on the final location expected around the end of 2022.