The Nuclear AMRC is working with waste technology specialist Deep Isolation to develop corrosion-resistant canisters for the safe underground disposal of spent fuel assemblies.
Deep Isolation is developing a range of technologies to safely encapsulate and dispose of radioactive spent fuel within deep borehole repositories located up to three kilometres underground.
The new collaborative project is funded by the Energy Entrepreneurs Fund, part of the UK government's Net Zero Innovation Portfolio, and aims to develop Deep Isolation's disposal canister designs to meet UK regulatory requirements.
"This canister provides an option for disposal in a deep borehole that brings greater flexibility and potential cost savings for disposal of spent nuclear fuel and high-level waste," says Chris Parker, managing director of Deep Isolation EMEA. "By giving the UK choice and flexibility in disposal, it helps ensure new nuclear as a vital component of the UK's 2050 net zero strategy."
Deep borehole technology will not replace the need for the UK's proposed Geological Disposal Facility (GDF), but could reduce costs and save time by accepting selected high heat generating waste streams at much greater depth.
"An added benefit is that the UK's advanced manufacturing capabilities provide us with an ideal supply chain with which to service the growing international demand for deep borehole disposal," Parker says.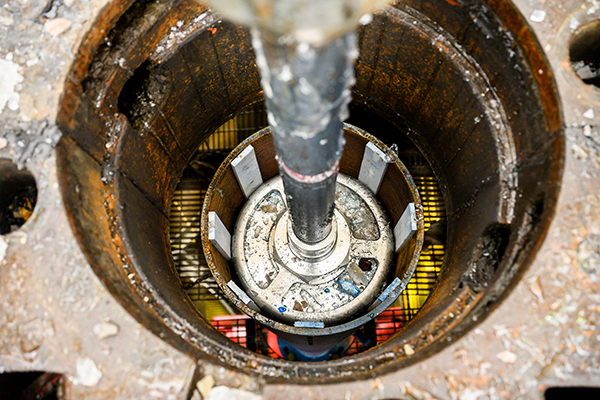 The project is a collaboration between Deep Isolation, the Nuclear AMRC, material engineering researchers at the University of Sheffield, and fuel cycle specialist NAC International Inc.
The Nuclear AMRC will manufacture full-scale prototype canisters tailored to UK requirements. The prototype will measure almost five metres in length, with an outer tube, internal structures to hold a fuel rod assembly, and end plates.
The new project builds on previous work by the Nuclear AMRC to carry out a high-level design for manufacturing review of Deep Isolation's preliminary canister.
"The first stage of this project will be to determine a baseline method of manufacture, then we can look to identify the risks and opportunities for improvement and optimise for production," says Leigh Lancaster, senior manufacturing engineer at the Nuclear AMRC. "Part of the challenge will be finding suitable methods of assembly, welding and inspection of a product of this size."
The initial prototype will then be taken to the US for testing in a borehole demonstrator, with the aim of incorporating any modifications into a second prototype to be manufactured by the Nuclear AMRC.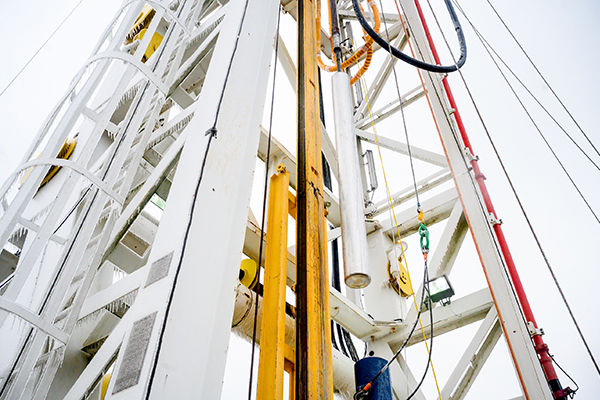 The Nuclear AMRC will also review the UK supply chain's readiness for producing the canisters in bulk, identifying any potential gaps in capabilities or capacity. The project will give UK manufacturers an early mover advantage in the global borehole disposal market, which could be worth more than £100 billion in the coming decades.
The work will be completed by late 2024, and will be guided by a board of industry leaders including Alan Woods, strategy director at Rolls-Royce SMR. "The innovation they are bringing to market – small, modular disposal of radioactive waste in deep boreholes – will be an important enabler of the international SMR market, and a great export opportunity for UK manufacturers," Woods says.
Based in the US with offices in the UK and Japan, Deep Isolation specialises in borehole disposal of nuclear waste, and has more than a dozen contracts across three continents. Projects include advanced reactor and SMR waste disposal, stand-alone borehole disposal of small existing nuclear waste inventories, and working alongside mined repository programmes to increase safety and reduce costs by moving certain waste streams into boreholes.